Visits to the Yucatán Peninsula
---

The Muhammad's in Mexico
We went back in December 2000 and visited The Yucatan.
We've spent two weeks in late December touring the Yucatán Peninsula to visit as many Maya archeological and cultural sites as possible. This recounting of our trips is intended to provide personal observations and perhaps some helpful hints to those who want to pay similar visits. It is not intended as an authoritative guide or advice to the traveler. If you find this site useful, send us your comments.
Viewing note - Because Mexico is such a color-rich and beautiful country, many of the pictures shown on this site cannot be faithfully reproduced in fewer than 256 colors. To best view this site, set your graphic display to hi-color or 16 bit color mode, and at graphic resolutions greater than 640x480 pixels.
To best view the Maya sites and to plan the trip efficiently and at as low a cost as possible, we researched information on the Internet, pored over maps, and used a number of guide books. Although much of the published information is less than a year old, the Yucatán Peninsula is a dynamic place and the Mexican Government has an aggressive on-going program to improve access to the Maya sites, so roads, transportation and facilities continue to expand and improve at a rapid pace. The most useful and accurate sources of information for us were:
By air:
Most major airlines can get you to the Yucatan. We suggest either AeroMexico or Expedia. We actually found a great deal through Clark Howard. Our round trip tickets were about $300 from Atlanta to Merida. We stayed just out side Progresso in a condo near the beach. Close enough to the beach to have ocean spray our windows with sea SALT!.
These places were easy starting points for Yucatán Peninsula travel. The choice of airfares and schedules are up to you. A word of caution - return flight schedules may change, so check on your flight from Mexico at least a day before your scheduled departure. Within Mexico, it is possible to get to many major Maya sites by private small plane, since many sites have their own (rough but grassy) airstrips.
By car:
You can drive your own car to Mexico through one of the border states. However, you must have evidence of Mexican insurance, and may need to leave a deposit at the border before passing through. We actually flew into Merida, then got a cheap 4 speed sedan at Executive from the airport.
Since the major roads accessing Maya sites are relatively good, a rental car is a good way to cover more territory at your own pace. Rental rates are reasonable with unlimited mileage. There are several toll highways running from Cancún to Mérida and Mérida to Campeche. Most free roads are a single lane in each direction with speed limits ranging from 80km/hr (50 MPH) to 110 km/hr (70MPH). But of course that did not LIMIT us !
Gasoline is approximately the same price as in the U.S., but gas stations are not as common. Keep an eye on your gas gauge. Although most gas station attendants are honest, be sure the pump is reset to zero before pumping starts. Gas is sold by the liter, and a small tip is appreciated by the attendant.
More words of caution:
Be careful on some of the unpaved side roads, they may be muddy and have large potholes. It will take a long time to go a few miles when you can only negotiate the hazards at 5 miles an hour or less.
Even the well-traveled roads have major potholes, deep depressions, and TOPES (cylindrical obstacles or bumps which span the road, and almost reach your car's undercarriage). Each village a road passes through has between two and five such topes which are usually marked. However, they may not be, and passing over topes at more than several miles per hour will bring a rude awakening!

| | |
| --- | --- |
| | If you see this sign, you have ample warning. |
| | If you only see this one (or don't see one at all) and you're not inching along, we hope you're wearing your parachute! |


Don't drive at night to avoid the above and other hazards.

Many of the major roads have police or military checkpoints. We found the officers at these checkpoints usually friendly, and it is best to cooperate with their requests fully. Have your passport ready for inspection. As a tourist, just indicate your previous starting point and your destination, and you should not have trouble getting through without delay.
Also note that in many small towns, street signs are few and far between. In addition, street addresses may not be labeled, or in some cases, an entire block will have the same street number except that individual buildings may be called 5A, 5B, 5C etc. In many instances, even-numbered streets run north-south, odd-numbered streets run east-west. This was not easy to detect at first.
Most of the guide books list a wide range of available hotels and prices. Since we traveled "off-season" we found accommodations readily available without advanced reservations in all price ranges. Furthermore, when hotels were relatively empty it was possible to negotiate prices down by around 10% under their listed rates. Hotel prices for double rooms may range from a few to a few hundred dollars a day, and you usually get what you pay for. At a minimum, your room should have a fan, a private bathroom and hot water at least during fixed times of the day. Most rooms at any price are clean, but you should ask to see the room before you take it, and check out the mattress. If you are getting around by car make sure monitored parking is available.
Hotels generally do not have potable tap water, but will provide or sell purified bottled water. We rinsed toothbrushes in tap water, with a salutary dip of the toothbrush in tequila prior to brushing.
Few hotels, especially at the lower price ranges offer laundry services. Just remember if you wash your own, that the climate is very humid and clothes take a long time to dry. A hair dryer is useful to carry along.
Mexico uses the same electrical voltage as the U.S. (110 volts, 60Hz AC), but most places only have two pronged plugs, so take a three prong to two prong converter along. TV standards are the same as the U.S.
Most travelers can avoid the fabled "tourista" discomfort given some sensible precautions. General rules to follow are:
Avoid over-exertion, especially the first few days when you're experiencing sudden time zone, altitude, or weather changes and strange new foods.
Don't eat or drink items which you think might have been washed in, or contain, unpurified water. If in doubt, ask. Most restaurants catering to tourists use purified water to wash vegetables, make ice cubes, etc. We never use ice cubes!
Don't get over-tired or dehydrated. Always carry a bottle of purified water and drink lots of it.
If you buy food from street vendors, it may be delicious, but avoid it if it looks as if it has been sitting out in the open for a while.
All the above aside, enjoy the wide range of tropical foods and drinks which the Yucatán has to offer!
Exchange rates may vary from day to day. ( $1USD=$9.6 Mexican Pesos)The best and most flexible service is available from Bancomer which will exchange cash, travelers checks and charge card debits. Bancomex allows you to use your ATM card for a fee. Hotels and casas de cambio (exchange houses) have poorer exchange rates. If the peso's value is on the decline against the dollar, use your charge card since these transactions take a few days and you may get a better exchange rate then. We used our atm cards in Progresso and were able to get Mexican Pesos.
Your cellular telephone is unlikely to work in Mexico. International telephone calls can become frustrating and expensive. Hotels will charge a lot to make such calls, and the special phones which allow you to use your credit card may charge as much as a $40 fee to place the call. The Latadel system allows you to direct dial (95 prefix) to the U.S. You should purchase phone cards to make such calls or use your telephone credit card. You can also go to small shops called casetas which will place calls for you for a small charge. It was cheaper to buy a $100 cell phone. The phone we got cost $1000 Pesos( $104USD) and then bought minutes. Incoming calls are FREE!.
During our visit (middle of December), the weather was consistently between 85°F and 98°F, with extremely high humidity. Bring lots of light clothes changes. It tended to rain heavily between about 2 p.m. and 4 p.m., but was otherwise clear. Nighttime temperatures were over 75°F. If you're traveling to the highlands bring some warmer clothing, since it is much cooler there.
---
© 2001 - Please note that all pictures are the property of whom ever. You are welcomed to hack, jack, alter, sell distriubte as you see fit. Non-commercial sites have permission to use any pictures as long as proper credit is included. Commercial sites may contact us for permission to use any of them.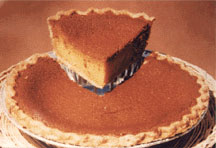 Beanpies.com
Sunday, March 18, 2001